When you watch the Olympics, what do you think about? Does anything stir inside you? For me, watching the Olympic athletes gets me so inspired! Thinking about all the things they have done to get to this point just amazes me. There are so many elements that go into achieving a goal and to realize that these athletes have probably set and accomplished MANY goals to qualify and compete at the Olympics is astounding. Some athletes may have a dream to BE at the Olympics, some may have a dream to acquire one medal whether it's bronze, silver or gold and then there are athletes that have a dream to win several medals. No matter what their ultimate dream is, the fact that they have overcome many milestones just to participate in the Olympics is quite an accomplishment! And the fact they these Olympians are pretty young and have had to train for much of their youth is even more incredible quotes on motivation.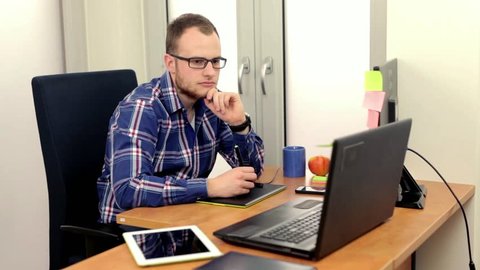 So let's consider some of the requirements to get to the Olympics. These athletes need to have an incredible desire to be an Olympic athlete! Having a burning desire to accomplish something is one of the BIGGEST parts to goal setting. Of course nothing gets accomplished without action. But without a true desire to achieve something, it is very difficult to follow through with the many phases of creating the results wanted with goal setting. Having a purpose or emotional desire gives these athletes the drive to keep going especially when there are set-backs. Just imagine all the events an athlete has to train for and win to qualify for the next level of competition. Without a burning desire, the dream fizzles out quickly.
OK, let's talk about some other important factors that may have helped these athletes get to the Olympics. Usually when you watch the Olympics, you get to know about the trainer or coach that works with the athlete. It takes a huge amount of guidance and support to be one of the best athletes in a sport. One coach that comes to mind is Béla Károlyi, who has coached many Olympic champions such as Nadia Comăneci, Mary Lou Retton and Kerri Strug. I always love seeing the strength and sincerity he shows during the Olympic Games. These athletes have a whole group of coaches to train them properly, help set strict schedules for them, give emotional support and keep them motivated to fulfill their goals. Equally important is the athlete's family and friends. Building a strong network of support is critical to qualify for the Olympics. It is quite possible that they wouldn't be there at all if it weren't for their support system.
Another requirement for getting to the Olympics is taking massive action – but in little increments. Yes, if you were to add up ALL the things an athlete had to do to be at the Olympics, it would seem insurmountable but the ability to break down that HUGE goal into smaller goals and bite sized steps is a big part of fulfilling a dream. Just the idea of going to the Olympics is super over-whelming however looking at a clear picture of what smaller accomplishments it will take to qualify for the Olympics makes it more manageable. Then, being sure to celebrate those smaller accomplishments is key. Acknowledging what that athlete just achieved to get them one step closer to the bigger dream has a tremendous impact on taking on the next smaller goal.
These are some of the more important factors that go into becoming an Olympic athlete. So what about you? Do you have an Olympic goal? Well, maybe not to qualify and compete at the Olympics but something that you've always wanted in your life or maybe something new that you just recently decided you want.
Perhaps you've always wanted to have a lakeside cottage where you can relax on vacation or maybe it's been your dream to set up an organization for the youth in your area who need mentorship or you've decided that you'd like to release some weight and have a new wardrobe that you feel good wearing. These are just a few examples, think of your own goals and dreams and be sure it is something that you have a deep desire for, something that may have been nagging at you for a while but seems a little bit like being an Olympic athlete. Is it a little scary or overwhelming? That's OK, if it scares you, then it's going to stretch you. Just imagine how you will feel as you get through some of those smaller achievements and closer and closer to your ultimate dream. I get excited just thinking about what you can do!!!
And remember, in addition to having a burning desire, you must be sure to create an amazing support system around you. Share your dream with your family and friends, and maybe even seek out a coach or accountability partner to keep you on track. Then remember to break that big goal down into smaller goals and bite sized action steps. Accomplish one little thing every day and be sure to celebrate all that you do no matter how big or small. Bring out the Olympic athlete in you – go for the GOLD!