The NZ Herald of September 14th 2011 printed in report on page 4 went "House prices and income on rise ".The article emphasised that the value and level of houses bought over the month of September equally revealed increases. As has been the development over the past 24 months, any increases external Auckland were of a really modest nature, largely in the 1 – 2% place (measured around the last year).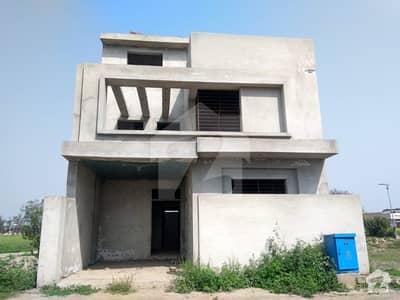 Houses for sale in Auckland, nevertheless revealed significantly greater increases with the Actual Property Institute (REINZ) results cited featuring median value increases of just in short supply of 3% in the nine month time since January. Projecting ahead, this may lead to an anticipated upsurge in median values of around 5% for decades end 2011.
When reporting on houses for sale in Auckland, REINZ results lump residences (houses) and appointment/town properties in the same category. The biggest number of income are in the CBD apartment industry which has been deflated for a few years. Couple this with some regions of the North Shore and Western Suburbs wherever plaster town properties predominate (for this read "leaky houses"), it is really a fair conclusion to believe that free ranking properties in excellent locations are on the right track to increase anywhere in the purchase of 10% in 2011.
From the results on our own income board, I can say that extrapolation to 10% expected growth is about right. There's a genuine lack of houses for sale in Auckland when assessed from the demand. Our office is seeing that for an excellent home in "Better Ponsonby" we are able to assume in excess of 100 inspections around a 3 week Market campaign and four or five bidders is reasonably normal. Earlier in the day last month (August) we saw two houses entice in excess of 200 inspections around 3 weekends and how many documented bidders surpassed 15 in equally cases.
When I assess how many properties advertised for sale in Auckland, particularly in the principal medium of the Saturday Herald Homes supplement, it's apparent that there's a fall in available houses of around 40% over the amounts on offer two or three years back, the key difference being that there are now around double how many consumers having sufficient confidence inside their personal situations to spend to purchase.
Self-confidence is on a slow but stable increase.
In the NZ Herald report cited earlier, ANZ economist Level Johnson said he was astonished by the REINZ figures. "The upsurge in income amounts was stronger than we'd expected. Revenue are continuous to development up with amounts up 5.4% seasonally altered in the three months to August.
With income amounts around 24% under historic averages as a portion of the property inventory, minimal mortgage charges on offer, and a greater labour industry environment, there's substantial range for income to maneuver larger," he said.
As an market observer and participant, it's apparent that generally speaking phrases the near future is brilliant for anyone seeking to transact in houses for sale in Auckland, and that some parts (normally clustered round the CBD) may display very good growth around what is a gloomy previous 3 years.